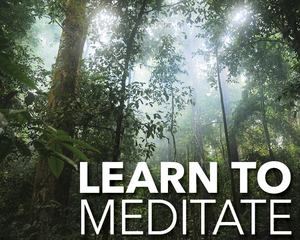 Date:
Monday 2 March 2020 (19:00 -21:00)

Location:
Friend's Meeting House, North Adelaide
Coordinator :
David Edwards
The root of suffering
Open House is a gathering that provides a gentle introduction to mindfulness meditation, the Shambhala Buddhist teachings and our community.
It is an opportunity to learn sitting and walking meditation and engage in discussions about the application of teachings to everyday life from fabulous Shambhala teachers including Sakyong Mipham Rinpoche, Chogyam Trungpa Rinpoche and Pema Chodron.
If you are planning to visit Open House for the first time you are invited to arrive 15 minutes early at around 6.45pm to spend time with our meditation guide who will introduce you to meditation practice and Shambhala before the program commences at 7.00pm.
Join us remotely using Zoom
We are exploring the use of Zoom software (like Skype) to allow people to join us remotely. Using Zoom is pretty straight forward, you simply click on this link https://zoom.us/j/926151568 at around 6:45 pm Adelaide time and Zoom will ask you to install some software which will be your interface with the rest of us meeting at the Quakers Meeting Room.
A typical Monday evening program includes:
Brief welcome followed by sitting meditation (7:00pm)

Walking meditation

Sitting meditation

Reading or video teaching...followed by contemplation, response and discussion

Pack-up (8:15pm)

Catch-up time including light refreshments and close around 9:00pm
Tonight's reading from Pema Chodron "Comfortable with uncertainty":
The Root of Suffering
WHAT KEEPS US unhappy and stuck in a limited view of reality is our tendency to seek pleasure and avoid pain, to seek security and avoid groundlessness, to seek comfort and avoid discomfort. This is how we keep ourselves enclosed in a cocoon. Out there are all the planets and all the galaxies and vast space, but we're stuck here in this cocoon. Moment after moment, we're deciding that we would rather stay in that cocoon than step out into that big space. Life in our cocoon is cozy and secure. We've gotten it all together. It's safe, it's predictable, it's convenient, and it's trustworthy. If we feel ill at ease, we just fill in those gaps.
Our mind is always seeking zones of safety. We're in this zone of safety and that's what we consider life, getting it all together, security. Death is losing that. We fear losing our illusion of security—that's what makes us anxious. We fear being confused and not knowing which way to turn. We want to know what's happening. The mind is always seeking zones of safety, and these zones of safety are continually falling apart. Then we scramble to get another zone of safety back together again. We spend all our energy and waste our lives trying to re-create these zones of safety, which are always falling apart. That's the essence of samsara—the cycle of suffering that comes from continuing to seek happiness in all the wrong places.