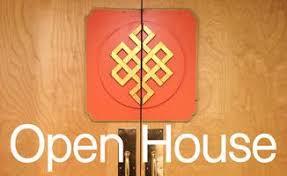 Date:
Monday 17 August 2020 (19:00 -20:15)

Please join us online
You are warmly invited to join us twice monthly as we offer Open House online.
We will meet online from 7:00pm to 8:15pm on the first and third Monday of each month. Please check our website [https://adelaide.shambhala.info/] for any changes to these dates or times.
What to expect
We will have two 20-25 minute sitting meditations, a short contemplative reading, and a short discussion (with those who want to participate). The session will end at 8.15 but the online space will remain open a bit longer for anyone who wants to have a chat and catch-up.
If you are new to meditation, you are most welcome to join us. Please indicate when you register (at email below) that you are new.
There is no cost for these sessions.
What you'll need
A computer or phone with speaker, camera and microphone
Zoom, video conferencing software. If you don't already have Zoom, it will download automatically when you join the video conference. You can also download manually here. The software is free. [https://zoom.us/download]
The zoom meeting ID and password.
Please register
If you want to join with us, please register at [email protected] and we'll email you the meeting ID and password.
Melbourne Shambhala is also online
If you would like to join Melbourne Shambhala for meditation, they are meeting every Wednesday night from 6:45pm to 8:00pm (Adelaide time) and you are most welcome to join them. Please email [email protected] to register and obtain access information. They will also be using Zoom.