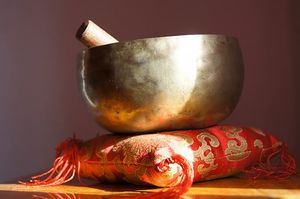 Date:
Monday 6 May 2019 (19:00 -21:00)

Location:
Friend's Meeting House, North Adelaide
Contact person : David Edwards
The facts of life impermanence
Open House is a gathering that provides a gentle introduction to mindfulness meditation, the Shambhala Buddhist teachings and our community.
It is an opportunity to learn sitting and walking meditation and engage in discussions about the application of teachings to everyday life from fabulous Shambhala teachers including Sakyong Mipham Rinpoche, Chogyam Trungpa Rinpoche and Pema Chodron.
If you are planning to visit Open House for the first time you are invited to arrive 15 minutes early at around 6.45pm to spend time with our meditation guide who will introduce you to meditation practice and Shambhala before the program commences at 7.00pm.
Join us remotely using Zoom
We are exploring the use of Zoom software (like Skype) to allow people to join us remotely. Using Zoom is pretty straight forward, you simply click on this link https://zoom.us/j/671305477 at around 6:45 pm Adelaide time and Zoom will ask you to install some software which will be your interface with the rest of us meeting at the Quakers Meeting Room.
A typical Monday evening program includes:
Brief welcome followed by sitting meditation (7:00pm)

Walking meditation

Sitting meditation

Reading or video teaching...followed by contemplation, response and discussion

Pack-up (8:15pm)

Catch-up time including light refreshments and close around 9:00pm
Tonight's reading from Pema Chodron "Comfortable with uncertainty":
ACCORDING TO THE BUDDHA, the lives of all beings are marked by three characteristics: impermanence, egolessness, and suffering or dissatisfaction. Recognizing these qualities to be real and true in our own experience helps us to relax with things as they are. The first mark is impermanence. That nothing is static or fixed, that all is fleeting and changing, is the first mark of existence. We don't have to be mystics or physicists to know this. Yet at the level of personal experience, we resist this basic fact. It means that life isn't always going to go our way. It means there's loss as well as gain. And we don't like that.
We know that all is impermanent; we know that everything wears out. Although we can buy this truth intellectually, emotionally we have a deep-rooted aversion to it. We want permanence; we expect permanence. Our natural tendency is to seek security; we believe we can find it. We experience impermanence at the everyday level as frustration. We use our daily activity as a shield against the fundamental ambiguity of our situation, expending tremendous energy trying to ward off impermanence and death. We don't like it that our bodies change shape. We don't like it that we age. We are afraid of wrinkles and sagging skin. We use health products as if we actually believe that our skin, our hair, our eyes and teeth, might somehow miraculously escape the truth of impermanence.
The Buddhist teachings aspire to set us free from this limited way of relating to impermanence. They encourage us to relax gradually and wholeheartedly into the ordinary and obvious truth of change. Acknowledging this truth doesn't mean that we're looking on the dark side. What it means is that we begin to understand that we're not the only one who can't keep it all together. We no longer believe that there are people who have managed to avoid uncertainty.