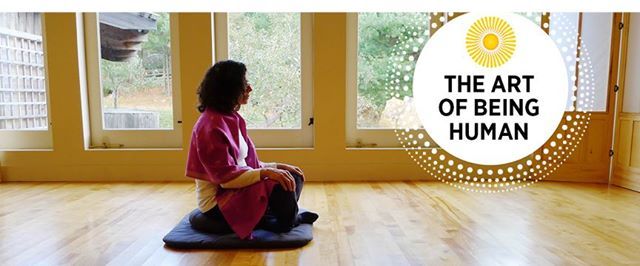 Date:
Friday 29 November 2019 (19:00 -21:00)
Saturday 30 November 2019 (08:30 -18:00)

Location:
Cancer Care Centre, Unley
Teacher :
Shastri Loretta Geuenich
Coordinator :
David Edwards
In this weekend workshop we will learn the simple yet challenging practice of meditation, suitable for new and experienced meditators.
By relaxing our body and mind we begin to discover something profound within our ordinary experience of ourselves and the world. We get a glimpse that the ground of our existence is unconditional goodness. Opening to ourselves with gentleness and appreciation, we begin to see our potential as genuine and compassionate human beings.

The program will will be facilitated by Shambhala senior teacher Loretta Geuenich and will focus on the basic technique of Shamatha—or mindfulness meditation—and includes talks, group practice and discussion.
Being Human in times of complexity and change is part of a popular series of 5 weekend programs called Shambhala Training, a secular meditation training that develops fearlessness, confidence, openness, and gentleness towards ourselves and our world. These qualities arise out of meditation practice and study. People of all or no religious tradition are welcome.

Dates:
Friday 29 November (7:00pm to 9:00pm)
Saturday 30 November (8:30am to 6:00pm)

Cost (including lunch):
Full: $100 Concession: $60
We also offer a generosity policy which is intended to make programs like this more accessible to everyone. If the program price is an obstacle for you, please decide what is affordable and offer whatever you can. We appreciate any monetary or volunteer contributions you may wish to offer.

Venue:
Cancer Care Centre
76 Edmund Avenue, Unley

For further information about this program please contact David Edwards at: [email protected]

We are looking forward to seeing you at the program.