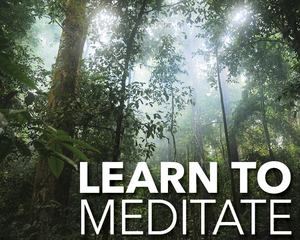 Date:
Monday 3 February 2020 (19:00 -21:00)

Location:
Friend's Meeting House, North Adelaide
Coordinator :
David Edwards
Why Meditate
Open House is a gathering that provides a gentle introduction to mindfulness meditation, the Shambhala Buddhist teachings and our community.
It is an opportunity to learn sitting and walking meditation and engage in discussions about the application of teachings to everyday life from fabulous Shambhala teachers including Sakyong Mipham Rinpoche, Chogyam Trungpa Rinpoche and Pema Chodron.
If you are planning to visit Open House for the first time you are invited to arrive 15 minutes early at around 6.45pm to spend time with our meditation guide who will introduce you to meditation practice and Shambhala before the program commences at 7.00pm.
Join us remotely using Zoom
We are exploring the use of Zoom software (like Skype) to allow people to join us remotely. Using Zoom is pretty straight forward, you simply click on this link https://zoom.us/j/926151568 at around 6:45 pm Adelaide time and Zoom will ask you to install some software which will be your interface with the rest of us meeting at the Quakers Meeting Room.
A typical Monday evening program includes:
Brief welcome followed by sitting meditation (7:00pm)

Walking meditation

Sitting meditation

Reading or video teaching...followed by contemplation, response and discussion

Pack-up (8:15pm)

Catch-up time including light refreshments and close around 9:00pm
Tonight's reading from Pema Chodron "Comfortable with uncertainty":
Why Meditate?
AS A SPECIES, we should never underestimate our low tolerance for discomfort. To be encouraged to stay with our vulnerability is news that we can use. Sitting meditation is our support for learning how to do this. Sitting meditation, also known as mindfulness-awareness practice, is the foundation of bodhichitta training. It is the home ground of the warrior-bodhisattva.
Sitting meditation gives us a way to move closer to our thoughts and emotions and to get in touch with our bodies. It is a method of cultivating unconditional friendliness toward ourselves and for parting the curtain of indifference that distances us from the suffering of others. It is our vehicle for learning to be a truly loving person.
Gradually, through meditation, we begin to notice that there are gaps in our internal dialogue. In the midst of continually talking to ourselves, we experience a pause, as if awakening from a dream. We recognize our capacity to relax with the clarity, the space, the open-ended awareness that already exist in our minds. We experience moments of being right here that feel simple, direct, and uncluttered.
This coming back to the immediacy of our experience is training in unconditional, or absolute, bodhichitta. By simply staying here, we relax more and more into the open dimension of our being. It feels like stepping out of a fantasy and discovering the simple truth.