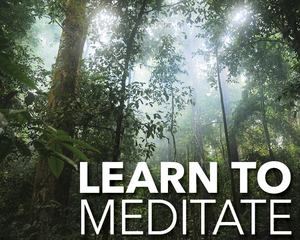 Date:
Monday 17 February 2020 (19:00 -21:00)

Location:
Friend's Meeting House, North Adelaide
Coordinator :
David Edwards
No such thing as a true story
Open House is a gathering that provides a gentle introduction to mindfulness meditation, the Shambhala Buddhist teachings and our community.
It is an opportunity to learn sitting and walking meditation and engage in discussions about the application of teachings to everyday life from fabulous Shambhala teachers including Sakyong Mipham Rinpoche, Chogyam Trungpa Rinpoche and Pema Chodron.
If you are planning to visit Open House for the first time you are invited to arrive 15 minutes early at around 6.45pm to spend time with our meditation guide who will introduce you to meditation practice and Shambhala before the program commences at 7.00pm.
Join us remotely using Zoom
We are exploring the use of Zoom software (like Skype) to allow people to join us remotely. Using Zoom is pretty straight forward, you simply click on this link https://zoom.us/j/926151568 at around 6:45 pm Adelaide time and Zoom will ask you to install some software which will be your interface with the rest of us meeting at the Quakers Meeting Room.
A typical Monday evening program includes:
Brief welcome followed by sitting meditation (7:00pm)

Walking meditation

Sitting meditation

Reading or video teaching...followed by contemplation, response and discussion

Pack-up (8:15pm)

Catch-up time including light refreshments and close around 9:00pm
Tonight's reading from Pema Chodron "Comfortable with uncertainty":
No Such Thing As a True Story
BY WEAVING our opinions, prejudices, strategies, and emotions into a solid reality, we try to make a big deal out of ourselves, out of our pain, out of our problems. But things are not as solid, predictable, or seamless as they seem.
In sitting meditation, our practice is to watch our thoughts arise, label them "thinking," and return to the breath. If we were trying to find the beginning, middle, and end of each thought, we'd soon discover that there is no such thing. Trying to find the moment when one thought becomes another is like trying to find the moment when boiling water turns into steam. Yet we habitually string our thoughts together into a story that tricks us into believing that our identity, our happiness, our pain, and our problems are all solid and separate entities. In fact, like thoughts, all these constructs are constantly changing. Each situation, each thought, each word, each feeling, is just a passing memory.
Wisdom is a fluid process, not something concrete that can be added up or measured. The warrior-bodhisattva trains with the attitude that everything is a dream. Life is a dream; death is a dream; waking is a dream; sleeping is a dream. This dream is the direct immediacy of our experience. Trying to hold on to any of it by buying our story line only blocks our wisdom.